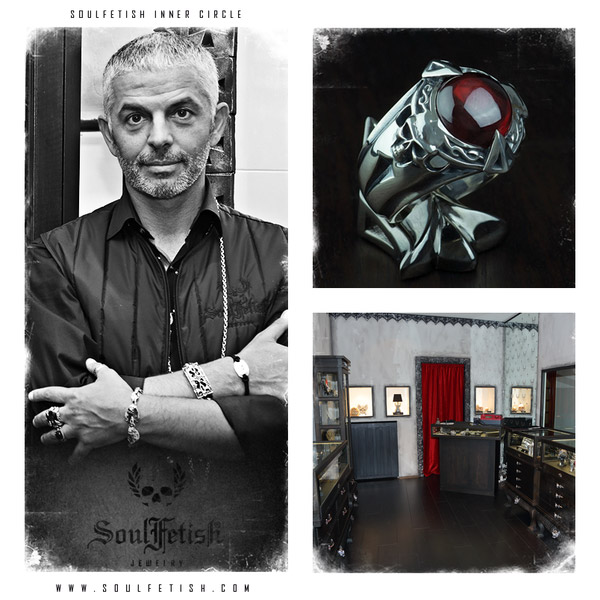 Could you please introduce yourself? And tell us about your background?
Let me introduce myself, my name is Salvatore Sillitti, I'm 50 years-old and married with 3 kids. I have had a varied professional path where I studied Business and started my professional career working in diverse companies and banks. I then radically changed fields by obtaining my instructor license in scuba diving and going to the Maldives for a few years where I managed diving bases in 3 islands. After that, I returned to Switzerland where I did social work. My last employment before opening a SoulFetish shop was Manager of Finance and Economic Relations in a municipality in Geneva. That's all about my professional route.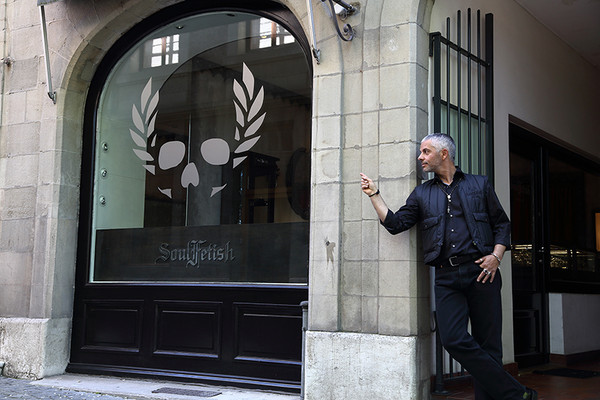 How did you meet Thierry Martino?
Before meeting Thierry, I first met Laurent in a Harley Davidson convention in Grimaud where he was introducing the SoulFetish jewelry. I instantly loved the jewelry and the brand. After that I've followed this brand with passion. It's only when I contacted Thierry via mail through the website that we finally met and I shared my desire and project with him. A connection was felt right away and that's when it all started…and it is in Bangkok that I met with Thierry, we were introduced and the feeling was confirmed with him as well as with Laurent. I've spent a fantastic week where I was able to immerse in the SoulFetish universe.
I love the jewelry, as well as the brand and image it conveys which made me want to sell it and represent it.
To me, it represents freedom and a rock chic style that suits me as I myself am a "rebel". Pieces of jewelry tell us a story when we look at them, they inspire us because they have a magical side and when we wear them, we don't want to remove them anymore.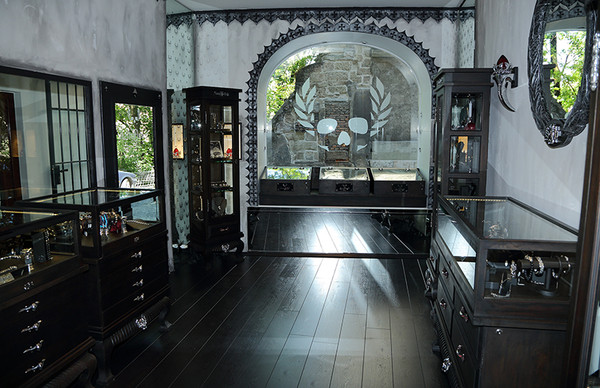 When does your boutique open? Could you please tell us more about the set up of this one?
SoulFetish Geneva has just opened. The setting up went well and the style is identical to the BKK showroom.
What about your neighborhood? Any favorite places where you like to hang out?
The boutique is located in the old historical town of Geneva, it is an entire neighborhood paved with many pretty narrow streets with small shops, antique dealers and many unusual shops. There are also plenty of little restaurants, it's close to downtown and to favored boutiques for shopping.
What's your favorite SoulFetish jewel?
Hard for me to say what my favorite piece of jewelry and favorite collection are as I find them all very beautiful, maybe a weakness for the hardi stones bracelet and the sentinel ring…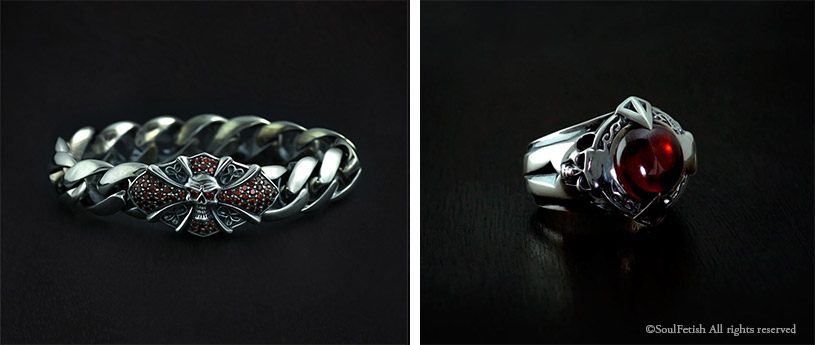 SoulFetish Geneva Store 
6 RUE JEAN-CALVIN
1204 GENEVE
Open Tuesday – Saturday 10:30a.m. to 6:45 p.m.
Saturday : 9:30 am to 5:45 pm

tel : +41 22 310 00 90