Last week, we had the pleasure of welcoming friends to our showroom in Bangkok. We spent an excellent time together.
Among these friends, the famous French tattoo artist Mike Gantelme and his wife Laura who came to get married in Thailand.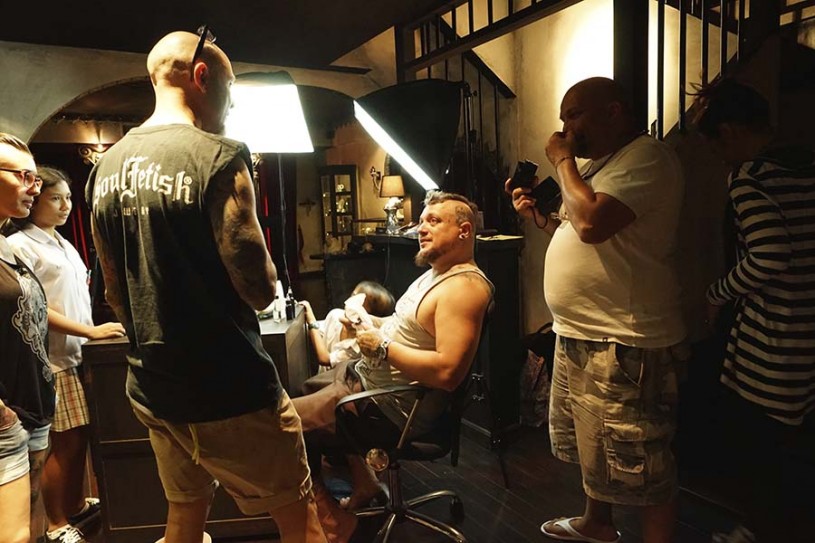 We must admit it is never easy to host talented people like Mike without wishing to get a tattoo.
Then, Thierry Martino asked Mike to get a tattoo « the skullaurier », The SoulFetish symbol.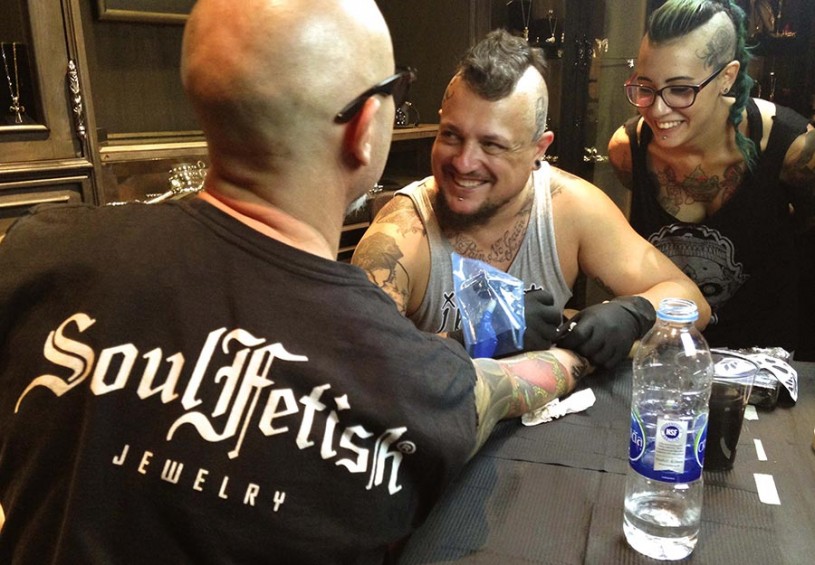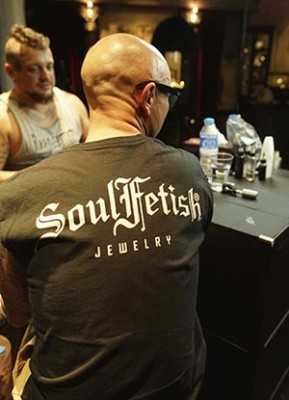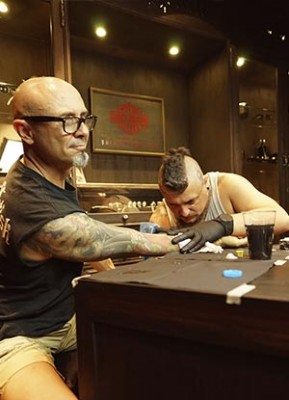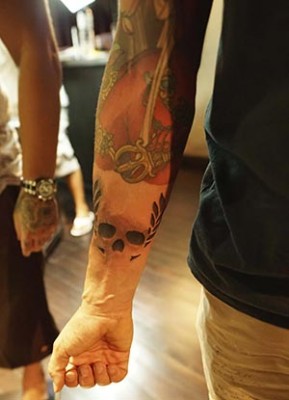 Frankly speaking, the tattoo is splendid. Ankhanang, Thierry's wife liked it so much that she decided to get the same tattoo on her arm.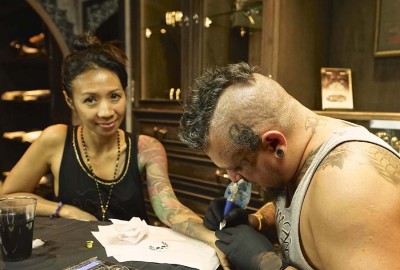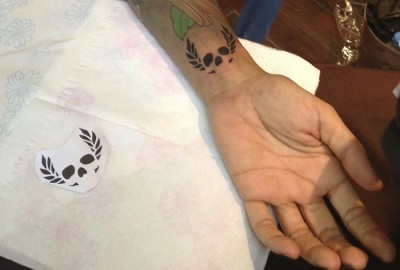 SoulFetish creators are now both having the SoulFetish emblem on their body. Who's next ?!
A big thank you to our friends for the great work and quality time spent together.
Let's discover Mike and his amazing tattoos HERE
Let's discover Laura and her splendid tattoos HERE