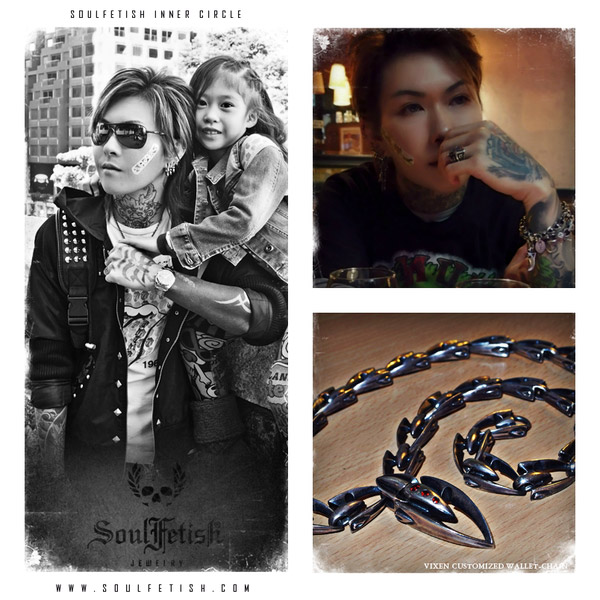 Could you give us a short presentation of yourself ?
My name is Hideki, you can call me Josh too, a proud father of 2 lovely kids. As for hobbies…personally, I wouldn't call it a hobby but rather, heavy metal is my life. Of course, heavy metal music goes hand in hand together with silver jewelry. At the top of my list of favorite silver brands, is SoulFetish. I love the intricate detailing and unique designs of SoulFetish, one can almost see and appreciate the effort that Thierry Martino puts into his work. Each piece tells a story and holds a special meaning, bringing myths & legends to life and that's why it's perfect for me. Other then music and collecting silver jewelry, I love travelling too. Travelling the world and getting exposed to different cultures makes you see life from a different perspective sometimes and paths you never once thought existed, presents themselves to you. If you're interested in taking a look at my travels, I have a blog and you can check it out at: www.ColorfulExistence.com
How did you know SoulFetish?
I first came to know of SoulFetish when I was out shopping in Harajuku, many years ago. There were many silver shops around and I happened to pop inside OZ Abstract, that was when the stunning showcase SoulfFetish caught my eye!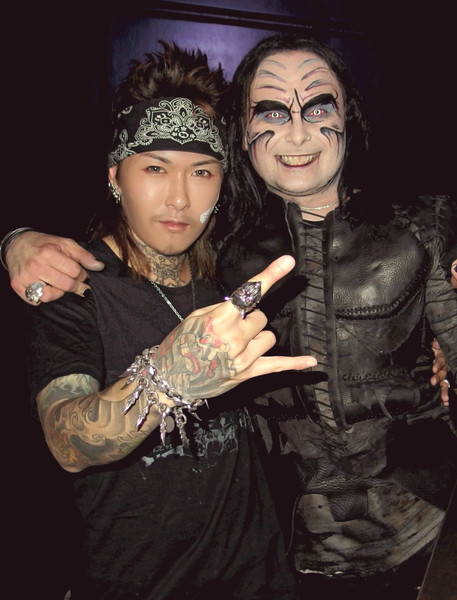 What's your favorite SoulFetish jewel? Does he have a story?
That's a really difficult one, I love em' all! Perhaps, "Beast" – the one which brings back fond memories of my very first visit to the SoulFetish store in Paris. Thank you to Vincent, for doing the last-minute re-sizing, and for the caps too! Also, the "masterpiece" of my collection is the "Supernova" wallet chain which Thierry Martino customized specially. Thank you my friend!
Which celebrity would be the best Ambassador for SoulFetish?
Johnny Depp & Gackt
Favorite movies, album and book?
My favorite albums would be from bands: Gammaray, Sabaton, Iron Maiden, Judas Priest, & X-Japan.