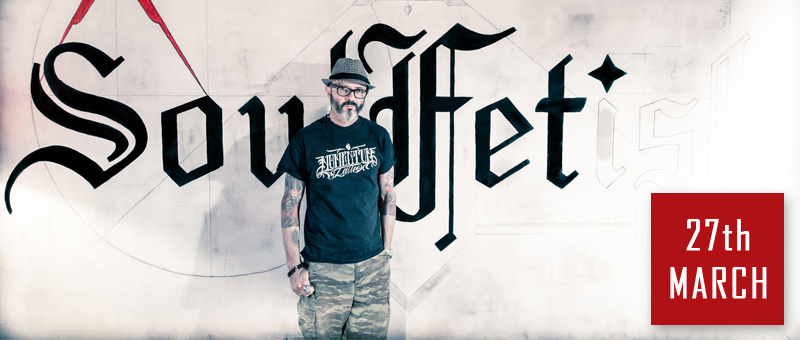 Interview by GotU March 27th 2015 – Bangkok
What are your daily habits?
– «I wake up at 6:30 am, I do Yoga, or I swim and then I walk my dog. I try to ride my bike, I live not far from the office, 10 minutes away. I say good morning to everyone, I am happy and I start working. I start by checking my emails.»
What is the best moment of the day?
– «The best moment is when I arrive at work and the day can start. It is a special feeling, linked to creativity, I look forward to know where we are, what is going on.»
What music do you listen at the moment?
– «La Flûte enchantée»
Which book can we find on your bedside table?
– «Some René Guénon»
How do you work on your look, enhance your image?
– «You mean wearing jeans ? (laugh)
I liked Gainsbourg. He found his own uniform, he had 25 same shirts, 25 trousers, 25 Repettos. He found his own style and stuck to it.
Given my way of life, I need to be confortable in my clothes: a proper jean, a nice tee-shirt and a pair of Stan Smith for example. Being dressed like this, I can go everywhere. Then a beautiful ring, an appropriated belt buckle, a little bracelet, that's all ! For me, details change everything.»
……………………………..
Given my way of life, I need to be confortable in my clothes: a proper jean, a nice tee shirt and a pair of Stan Smith for example. Being dressed like this, I can go everywhere. Then a beautiful ring, an appropriated belt buckle, a little bracelet, that's all! For me, details change everything.»
   Thierry Martino
……………………………..
Where do you go when you need to relax yourself?
– «I do raids in Harley with my family or close friends, once or twice a year. The last one was in Egypt. Otherwise I go surfing on islands: Bali, The Maldives, Sri Lanka… One of the most important thing in my life is te be in the sea, with waves all around me. I would like to keep being able to surf for still a long time.
At the present time, are there some special directions in your creativity?
I am very interested in leather, I would like to integrate it in collections of belts, bracelets, bags and pouches. I am currently working on the realization of these kinds of pieces and creating buckles, clasps, buttons. I also work on more precious creations coming end of 2015»
Do you have some superstitious beliefs or rites ?
– «Yes, I never wear white socks. A fortune teller told me this one day and since I tell myself that if I do not follow this advice, something bad will happen to me.»
Do you have any personal motto ?
– «"C'est en faisant que tu te feras…" (It is by making that you will make yourself) said The Compagnons du Devoir, I like this one.»
……………………………..
– "C'est en faisant que tu te feras…"
   Thierry Martino
……………………………..
Connect to SoulFetish's world! Like us on Facebook, follow us on Instagram.v