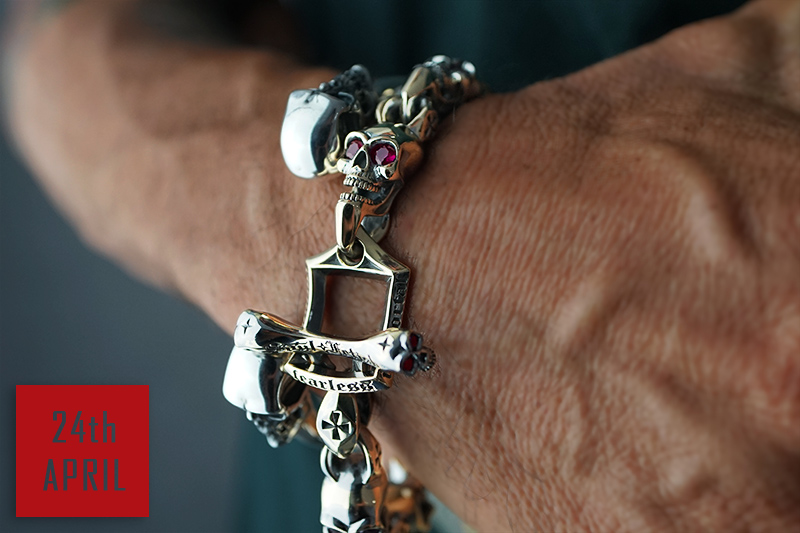 Interview by GotU March 27th 2015 – Bangkok
For a designer, creating a standard product is always a hard and passionate work. For Thierry Martino, to appropriate himself the style of the skull bracelet was essential. The outcome of this quest will give birth, after a long phase of development to one of the must have from the SoulFetish® collection: The Nestor bracelet.
It is hard to imagine the « savoir-faire » of the production team and the needed hard work put to develop such a jewel.
The skulls' personalities is really unique. The carving gave the feature a living face and a deep look. Their open jaw seem to swallow the whole space. From a technical point of view, the links perfectly match with the wrist. The special locker, curved and rectangular shaped, is an original creation. It opens and closes easily allowing an excellent safety.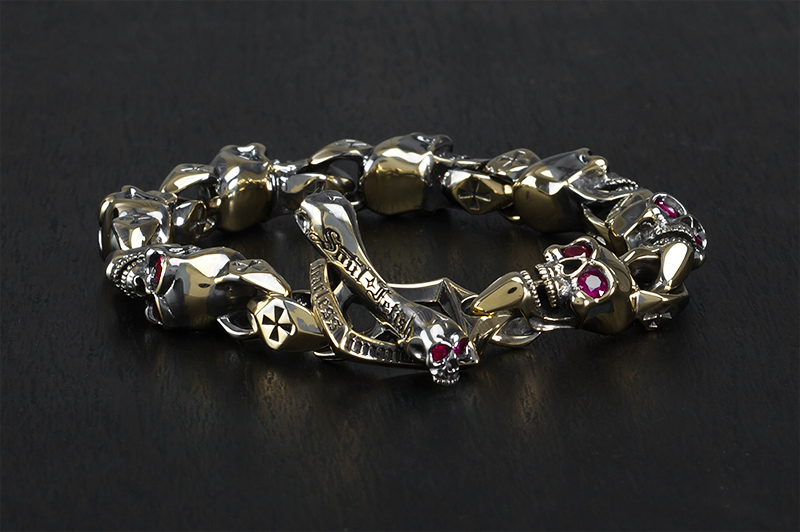 Usually sold in silver, it has been made in gold 18k and rhodium for a special order and sublimated by the 14 rubis setting. The seven sockets  set come to life and shine enhancing the words carved on the locker: «Fearless» et «Immortal».
……………………………..
– "I wanted this bracelet to give the owner a feeling of great power"
Thierry Martino
……………………………..
I wanted this bracelet to give the owner a feeling of great power. It is always exciting to create a special item for a customer and a good opportunity to work with precious stones and materials. It is a free way because everything is possible, there are no limits according to Thierry.
The name of the bracelet, Thierry Martino dedicated it to youth. An emotion and a revelation, like the beginning of a life philosophy to build: when he met the skull of his natural science class named… Nestor.
Please contact your local SoulFetish store or for pricing.
Connect to SoulFetish's world! Like us on Facebook, follow us on Instagram.