Frank Margerin (born 9 January 1952 in Paris) is a French author and illustrator of comics.
After high school, Frank Margerin went to a school of applied art, where he mets Denis Sire. He joined Denis's band, Los Crados, as a drummer. The band would later become Dennis' Twist.
His most famous character, Lucien, was created in 1979. Lucien is a rocker from Malakoff with a huge pompadour that forms a cone in front of his face. Lucien first appeared as a friend of Ricky, another rocker, but he eventually became the center of the stories. With Ricky's and later Lucien's stories, Frank Margerin comically described the life of suburban French rockers of the late 1970s and early 1980s. Bananes métalliques, one of Lucien's albums, was a commercial success in 1982 with over 100 000 books sold. His other characters included Albert and Mauricette, created in 1982, and Skoup and Max Flash, two journalists created in collaboration with Phil Casoar in 1984.
Franck Margerin was in Poitiers Harley-Davidson® dealer(France) on Friday december,12 to sign his last comic: "Je veux une Harley" making a pun with the word famous Martini drink.
Look at the picture !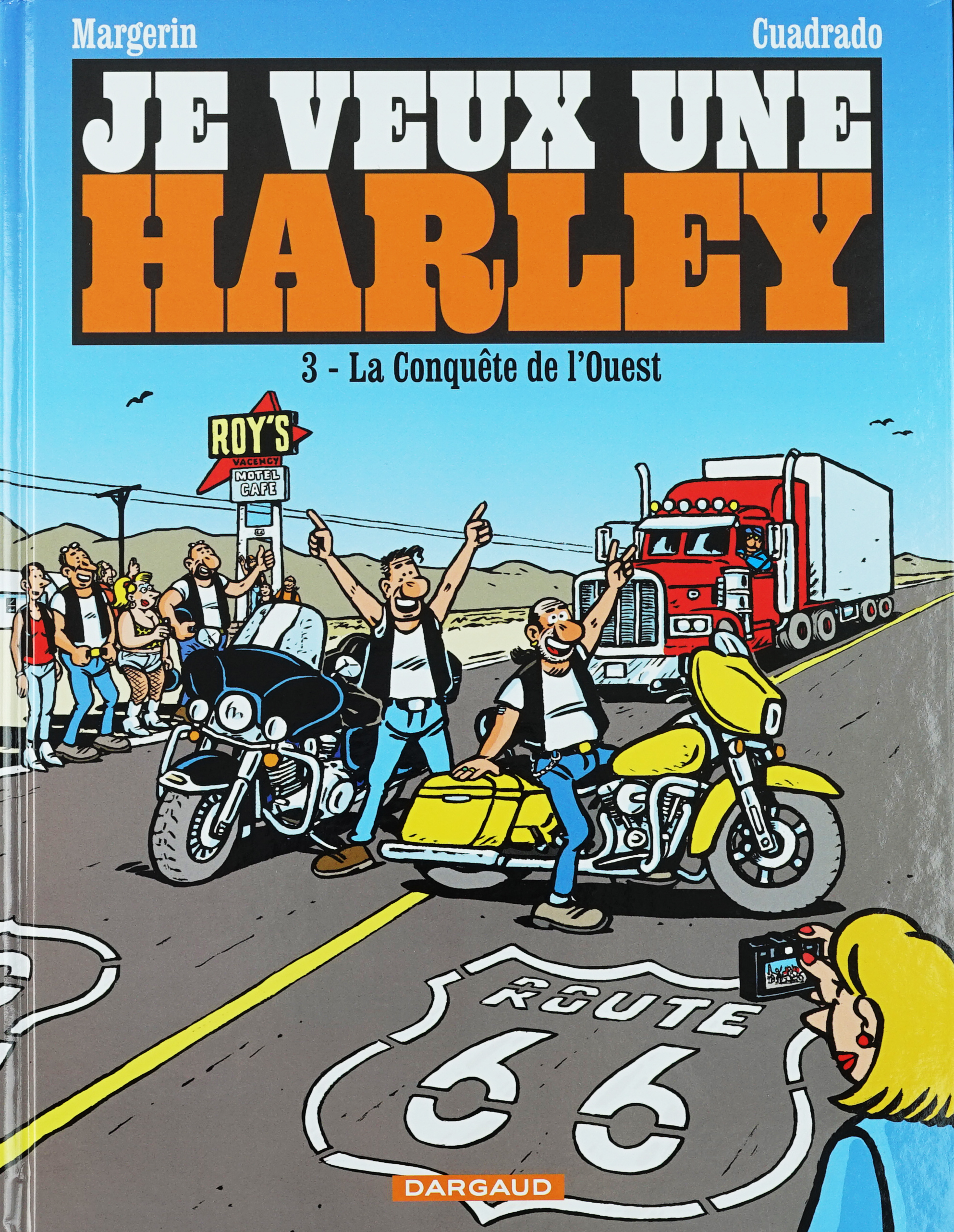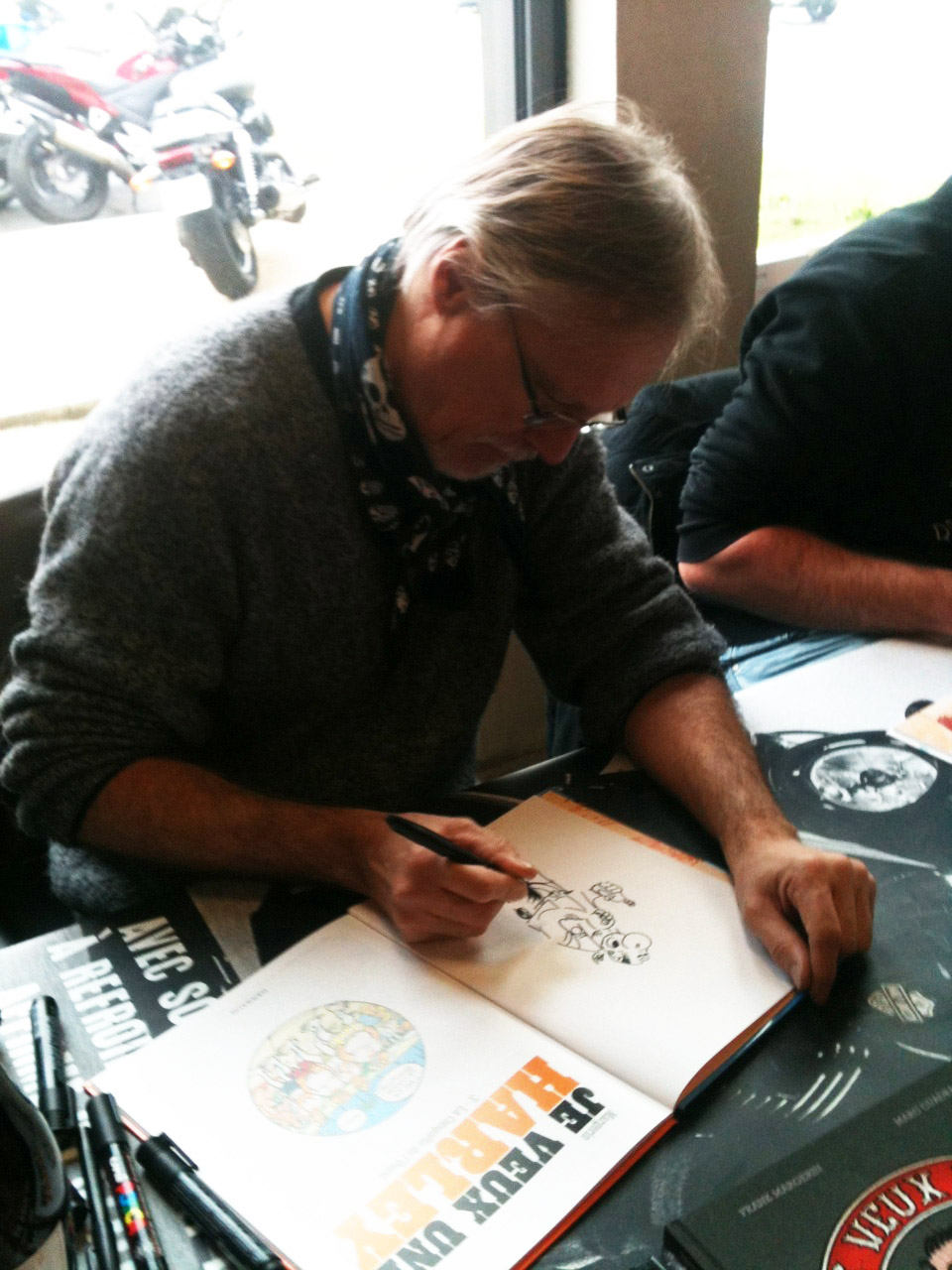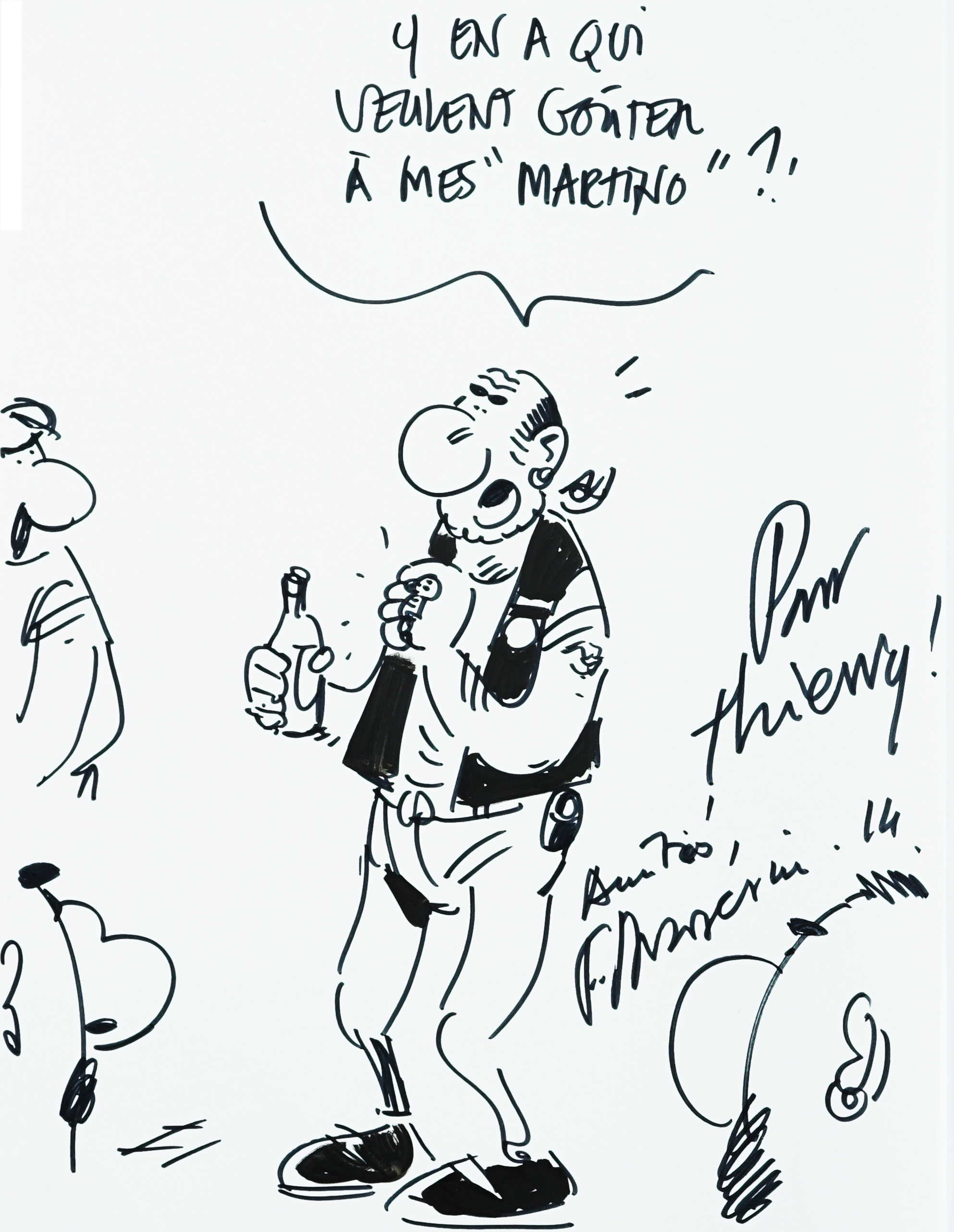 Thank you very much Mr Margerin for this drawing !