Treasured for it's beauty, silver lacks durability and comfort if it's used in jewelry in it's pure form. Silver is typically blended with other metals, such as copper, to make lasting, durable jewelry.
Most SoulFetish jewelry is made of Sterling silver (also known as 925 silver). To get this label, at least, 92.5% of silver is required inside of your jewels.  But this title alone does not ensure the quality of the alloy.  The key is in what is used in the remaining percentage of the alloy.  Older jewelry being melted down, copper electric wire and high quantity of casting waste may have been placed in the foundry crucible.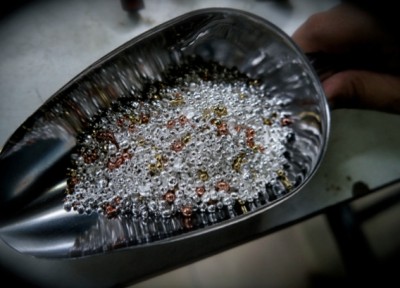 At SoulFetish, quality is our main goal, and that's why we take particular care about the composition of the metal used in our products.
A mixing made of 94% pure silver and 6% of metal alloy is used for the casting. Specially dedicated to high-end jewelry, this alloy is composed of pure copper and precious metals such as germanium and silicon, which guarantees the fluidity of the casting and reduces the porousness of the metal. It also ensures a better shine and resistance to oxidation.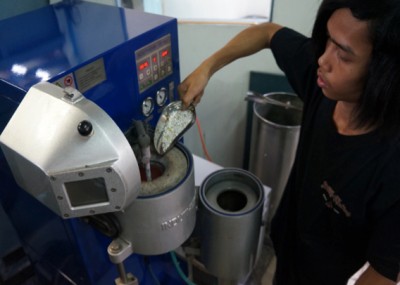 Finally, to be certain that the entire production process meets the quality criteria, during each casting, we put, randomly, test plaques and they are sent to an accredited control laboratory.
On this plaque, you can find the date of the identification number of each casting lot, so, if there's a problem with the batch, we have complete traceability to find the cause.
French customs systemically controls each package that we send to Europe.  Nothing is left to chance at SoulFetish, although the processes involved to produce a product of the highest quality increases the production cost, we believe in the outcome: jewelry of such high quality that it can be passed from one generation to the next.