Simplicity is absolutely not an easy thing to reach… You discover your taste, design your look and get, with time, what really suits you best. When you truly find it, you peacefully stay there and avoid spending anymore time on unnecessary search.
TM's Love affair with the brand PRPS Jeans is a good illustration of a perfect match.
"Perfectionism, Persistence and Purpose" those are words from them that echoed the artisan jeweler's ones.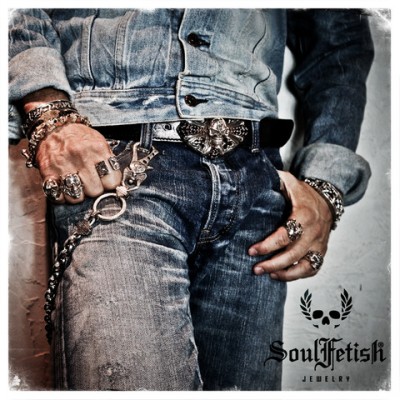 When did you wear a PRPS jean for the first time and do you remember how you discovered the brand?
PRPS and I have the same distributor based in Milan. I met PRPS jeans there for the first time in 2009.
What does the brand represent for you, and what models do you prefer?
Back in the 70's, jeans appeared to be cool and I stayed cool since then.  I have been lucky to never have to wear suits in my life so I have been wearing jeans every day, all year long since I was a kid. I had lots of pairs in my wardrobe such as Lee, Levis, and Becaro but PRPS are different. Firstly, they are the best quality and secondly they don't only look cool, but they also make you feel cool.  We all have our favorite old pair of jeans. When you wear them, they are so old just like a second skin. A PRPS gives you this same exact feeling but not 10 years later like other jeans, but instead right at the first try. It's amazing. You feel like " they're your jeans" immediately. They're addictive……..I now have 20 pairs plus jackets and tee-shirts of the brand and I always look for new ones. My best fit is "Barracuda". I love the "Noir collection" and very destroyed styles.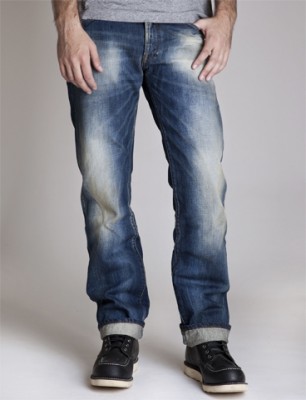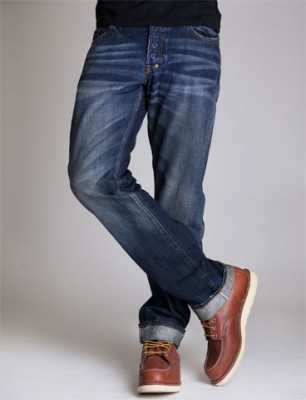 A whisper said that you met Donwan Harrel in Bangkok… could you tell us a little bit more about it?
Yes we met in Bangkok he was here to meet his distributor. I have surprised him by going to get him at his hotel with my 69 Mustang. We are both muscle car lovers. We immediately knew what to talk about…
Luxury brands with craftsmen's high quality work, SoulFetish and PRPS seems to have some similarities and touch the same kind of people. Do you agree? 
I think that Don and I are driven by the same idea of making things that we like the best we can.  PRPS jeans are like SoulFetish jewelry and are 100% hand made. We are using traditional techniques with a maximum respect for the people who produce with us to the people who will use our products.  Our customers share the same passions for the same stuff we do and they become our friends.
Would it be possible to have a collaboration between the 2 brands?
We have talked about it but we are very busy with many projects, but anyway if it is possible one day that will be an honor.
Discover PRPS collections and subscribe to the newsletter on their website : http://www.prpsjeans.com/