Hanya is one of the star of SoulFetish, part of the Lust collection, the ring is a best seller since it's launch.Today, Thierry Martino is going to explain how he got his inspiration to create this beauty, and what's the story hidden behind it.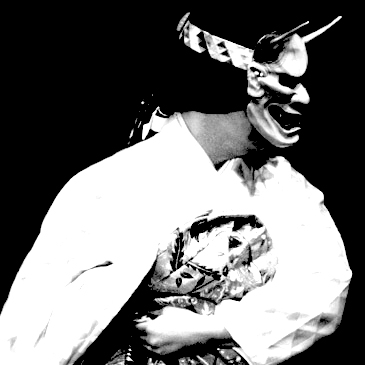 I have been in Japan many times and visited Tokyo, Kyoto , Osaka, Nagasaki, Fukuoka…. My fascination for the Japanese culture is very old and never faded. Martial arts and Tattoos are my favorite. I practice Aikido since 13 years and fell so much in love with Japanese Tattoo that I asked master Shigé to ink me and my wife Ankhanang.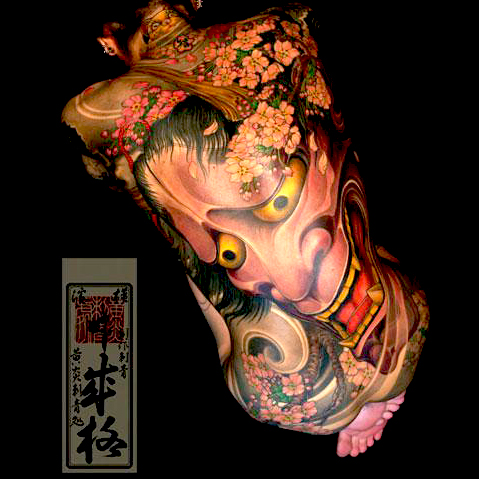 The idea of making a perfect Hannya ring came after I saw one of is fabulous back piece that he made on Tomo his assistant.
Hannya is a mask from the Japanese Noh theater. It represents a jealous female demon. In some ways it represents the complexity of human emotions.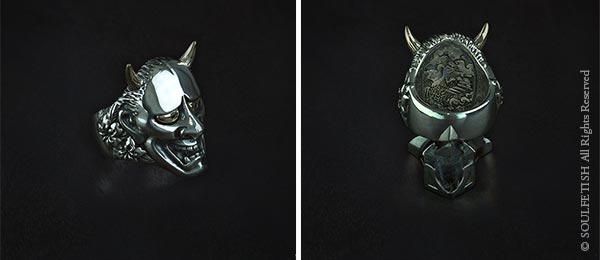 The ring is made of sterling silver. Horns are 18k gold with tiny rubies into the golden eye globes. I choosed a very feminin kimono patern with Ibis for the engraving of the inner ring. With this ring I have tried my best to pay respect to the Japanese culture and my Japanese friends by designing the best Hannya I could.
Thierry Martino.
You can find Hanya on our online shop