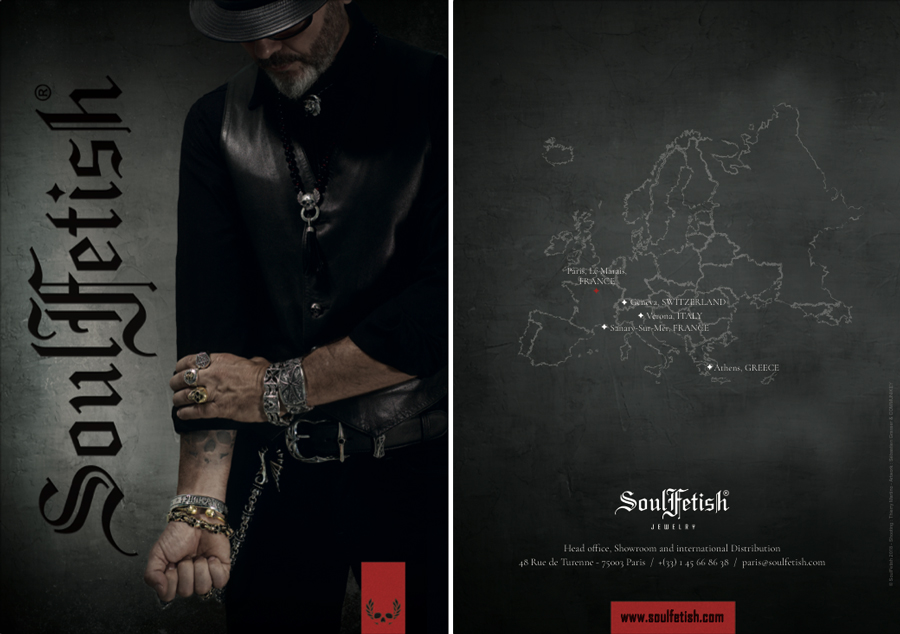 Do you want to talk about SoulFetish and our designer Thierry Martino?
Different possibilities are available to you :
– Use our blog articles about Thierry Martino and SoulFetish, or Harley-Davidson® Jewelry.
– check out our press-kit
We put some white, die-cut pictures, that might be easier to use for print.
You can also use visual materials on the website, but, anyway, before using any picture, please contact us !
We'll make sure to give you an answer as soon as we can!
SFH