Harley-Davidson® produced the Electra Glide to replace the Duo-Glide in 1965. This Electra-Glide is said to be a wonderfully decorated vintage motorcycle of any of Harley-Davidson motorcycles. 
Nineteen sixty five was also the year that marked the end of Panhead engines. Though the Servi-Car had been fitted with an electric start the previous year, the very last of Panheads got to be the first of the so called "big twin" engines of Harley-Davidson motorcycle to have electric starters. This awesome creativity for Harley-Davidson® was welcomed with a brand new name: the Electra Glide.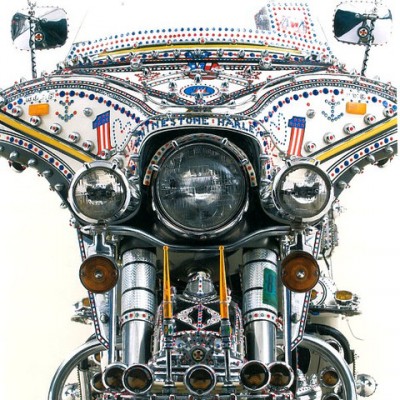 The Panhead engine was substituted in 1966 by the Shovelhead engine bringing in an extra 10% increase in the motorcycle engine power.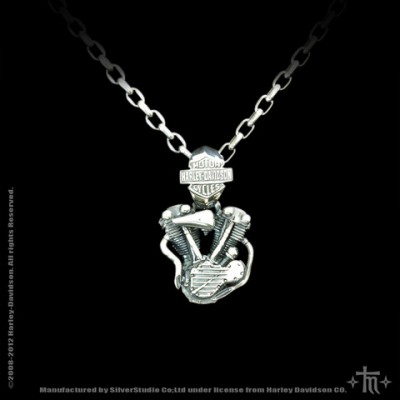 In 1969, a detachable fork-mounted fairing was produced. Informally, it was being christened "batwing". In later machines however, this fairing was no longer removable as instruments were transferred into it from the gas tank.

The FL model was the foundation for the FX Super Glide of 1971.The Super Glider's frame mated the FL frame with the XL Sportster forks, the handlebars of buckhorn and a big fibreglass rear. In 1972, this model was fitted with a front disc brake.

Then, appear the couple; Margaret and Russ Townsend.

In May 1973, Margaret Townsend and her husband Russ Townsend of Northampton, in Pennsylvania bought one Electra Glide motorcycle. The couple used to ride on their vintage motorcycle regularly.

One day, an accident put them off the road for a while.
During the recuperation, they are said to have crazily decorated the bike. They fixed red, white and blue rhinestones on the bike at a cost of $3000, quite a luxurious undertaking at that time. A Rhinestone, initially only available from River Rhine, is a diamond stimulant made of rock crystal, acrylic or glass and have been used on clothing and jewellery.

The couple did not stop at that expensive venture. They went ahead to fix about 200 lights on the bike as well. It is believed that this extra lighting was so much that it required an extra alternator.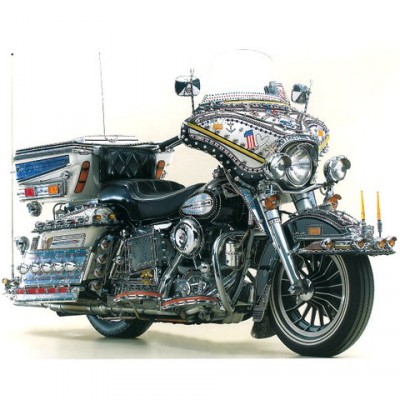 Margaret and Townsend fixed a frame mounted seat and an After-Market Tour Pack. The couple fixed a citizens band radio, an S&S carburettor and light bars.

As for the wheels, the couple had a cast front wheel and a laced rear wheel.

This amazing monster of a Harley-Davidson® motorcycle beauty is equipped with a power-driven by a 74 cubic-inch Shovel-head engine which is mated to 4 speed transmissions. It had rectangular swing arms and rocker cut off switches. The wheelbase is 61.5 inches.

Arguably, the bike weighs about 800 pounds.